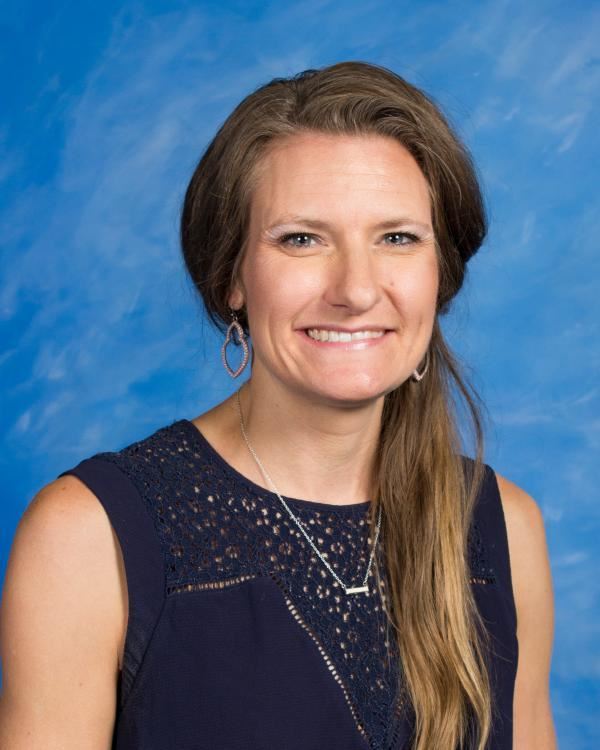 Phone: 559-584-0112 ext:2702
Email:
Degrees and Certifications:
Mrs.

Maher - ELA

Hello! My name if Lisa Maher and I will be teaching 7th and 8th grade English Language Arts this year at Pioneer Middle School. This is my third year at Pioneer and my third year as a middle school teacher. I started my career as a high school teacher teaching sophomores and seniors in Visalia. After eight years of teaching high school, I took four years off to stay home with my three daughters who are 10, 8, and 6. I live in Kingsburg now, but I grew up in Hanford so I am very familiar with the community and delighted to be back.

After receiving my bachelors degree in English Literature and Writing from Fresno Pacific University I married my awesome husband and went on to pursue my teaching credential and master's degree in teaching and curriculum, both also at FPU. My hobbies outside of the classroom include running, cooking, hanging out with my husband and generally doing whatever it is our kids are into. Right now that's swim, taekwondo, Harry Potter, and legos. My favorite novels include: Pride and Prejudice, The Adventures of Huckleberry Finn, and The Book Thief and I defiently enjoy a good murder mystery novel.

I will be working hard this year to keep you parents in the loop via email, this website and maybe some phone calls, but if anything comes up, please feel free to contact me. Please contact me via email as that will be the easiest and fastest way to get a hold of me. I will answer your questions as quickly as I can, but I do have a family with three young kids so please understand that after school hours I can't guarantee to answer your questions before the next morning. With this in mind, please try to contact me during the school day (8:00 am-5:00 pm) so that I will have time to respond. I am excited to guide your students through this year of ELA and my goal is that every student will be successful and enjoy their time in my classroom.